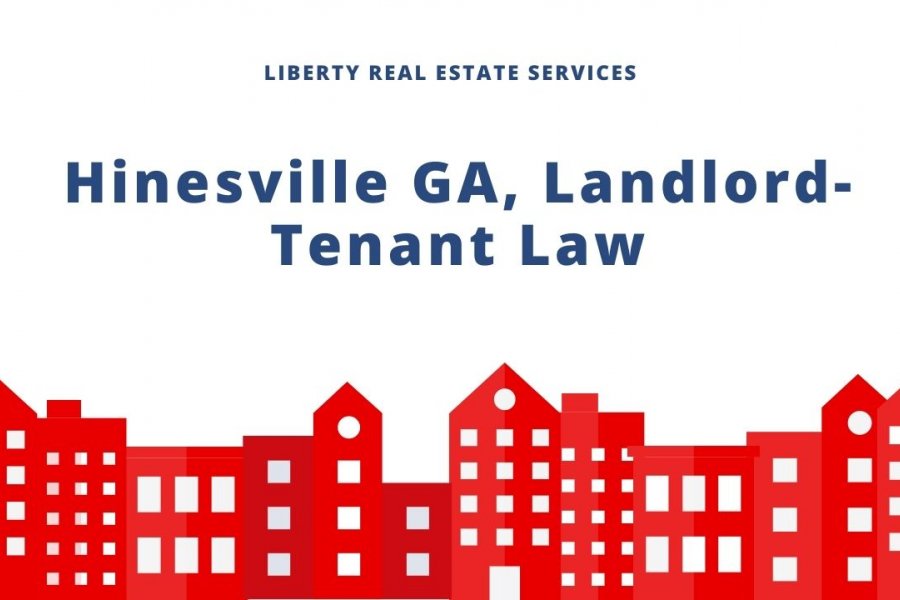 As per GA Code Title 44 Chapter 7, a rental or a lease agreement can be recognized in either of three ways. That is, either orally, in a written document, or in implied form. The code highlights the rights and responsibilities each party to the lease has.
At Liberty Real Estate we believe it's incredibly important for all Georgia landlords to understand the laws. The following is a basic overview of everything you should know as a landlord.
Required Disclosures in the state of Georgia
Georgia requires that landlords make the following disclosures to tenants.
Lead-based paint. This disclosure is required of landlords who rent out units built prior to 1978. You must let prospective tenants know of the lead-based concentrations on paint.
Property manager's identity. You must also provide your tenants with the names and addresses of the entity charged with managing the property on your behalf.
Flooding risk. You must disclose whether a home has flooded in the last 3 or 4 times in the last 5 years.
Move-in checklist. You must provide your tenants with a move-in checklist the moment they move in.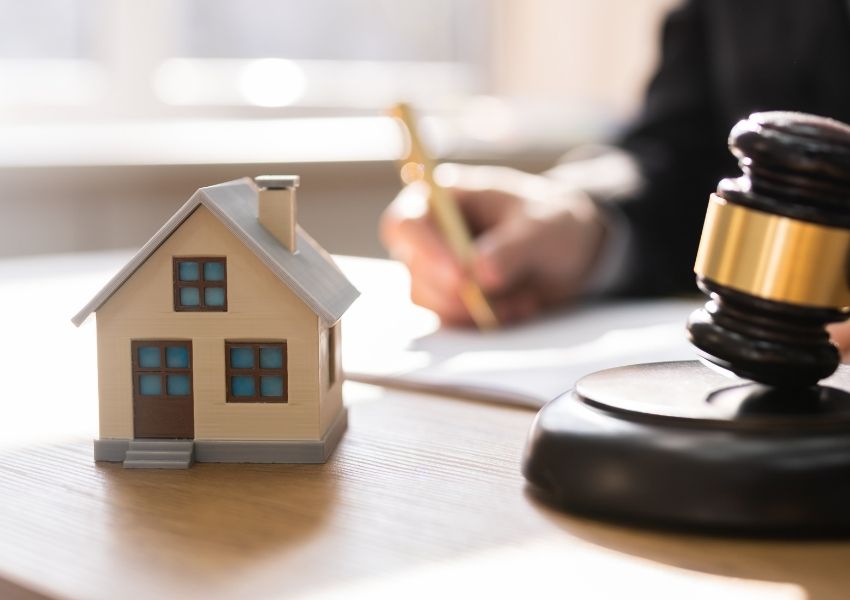 Tenants' Rights & Responsibilities in Georgia
Tenants in Georgia have the following rights as per the Georgia landlord-tenant laws. They have the right to:
Live in privacy.
Not be discriminated upon.
A proper eviction process as outlined in the Georgia eviction laws.
The proper handling, use and return of their security deposit.
Terminate the lease in certain legally justified situations.
Be provided certain mandatory disclosures.
Change locks unless the lease states otherwise.
The list of responsibilities tenants in Georgia have include the following.
Keep the rental premises in a clean and hazard-free.
Maintain the property to the right standards as required by the lease.
Respect the privacy of neighbors.
Notify the landlord whenever maintenance issues crop up.
Reasonably use the dwelling fixtures and keep them clean and sanitary.
Abide by all terms of the lease agreement. For example, if having a pet, abide by all pet policies.
Notify the landlord when looking to be away for an extended period of time.
Notify the landlord when looking to move out.
Landlords' Rights & Responsibilities in Georgia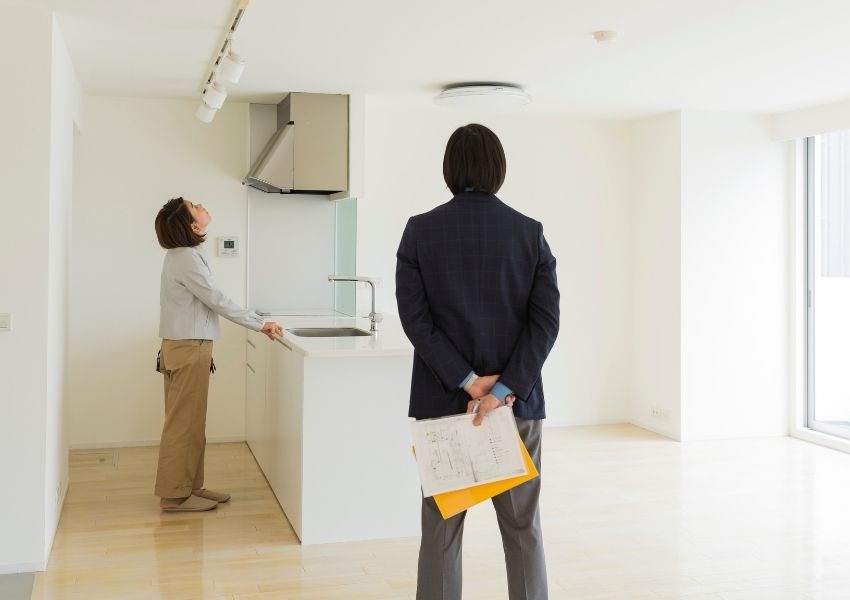 As a landlord in the state of Georgia, you have the following rights. A right to:
Enter rented premises in order to perform needed or requested tasks.
Evict a tenant who fails to abide by the terms of the lease agreement.
Require tenants to pay a security deposit as part of the move in costs.
Terminate a rental agreement by serving the tenant with a 60-days' notice.
Charge whatever amount of rent and raise it for whatever reason whenever you want. You're also under no obligation to provide the tenant with a prior notice.
Require tenants to notify you prior to moving out.
Require tenants to notify you whenever they are looking to be away for an extended period of time.
Screen all prospects prior to renting to them.
The list of responsibilities for Georgia landlords is as follows.
Draft a proper lease agreement.
Ensure the property remains in habitable condition.
Abide by all terms of the lease agreement.
Notify tenants prior to entering their rented homes.
Accord all tenants fairness and respect as per the Georgia Fair Housing Laws.
Provide tenants with certain mandatory disclosures as required by Georgia laws.
There are consequences to failing to provide tenants with such information. Among other things, they may be able to use that as legal justification to break their lease early.
Overview of the Georgia Landlord-Tenant Law
Tenant Evictions
You can evict a tenant in Georgia for the following reasons.
Failure to pay rent on time.
Violating the lease agreement.
Failure by a tenant to move out after their lease has ended.
Each of these reasons requires that a landlord follow a proper eviction process. The following are some basic highlights of the steps to take in an eviction process.
Serve the tenant with an eviction notice.
File a complaint with the court.
Attend the court hearing and await the judgment.
Request a writ of possession.
Gain the property's possession.
Security Deposits
Landlords in Georgia who require a security deposit must abide by certain rules. Broadly speaking, these rules cover the handling, use and return of security deposits. The following are some of the rules:
Store a tenant's deposit in either an escrow account or post a surety bond.
Only make deductions to a tenant's security deposit for legitimate reasons. Such as, when the tenant fails to pay rent or utility bills, or when they cause excess property damage.
Return the tenant's deposit within a month after they move out.
Lease Termination
To terminate any lease, you must serve your tenant with a 60-days' notice. The lease can be a month-to-month lease, a quarter-to-quarter lease, or even one that runs year-to-year.
Tenants, on the other hand, only need to provide a 30-days' notice when looking to move out of a week-to-week or a month-to-month lease. A tenant can legally end a lease early for any of the following reasons.
When starting an active military duty.
If the unit becomes uninhabitable.
In case of landlord harassment.
If a tenant becomes a domestic violence victim.
If there is a clause on the lease agreement that permits early termination.
If a tenant breaks their lease early for any other reason, you have a right to hold them liable for all rent remaining under the lease.
Unlike in other states, Georgia landlords aren't required to "mitigate damages." You can just sit back and wait for the lease to end, then charge the tenant for all rent due under the lease.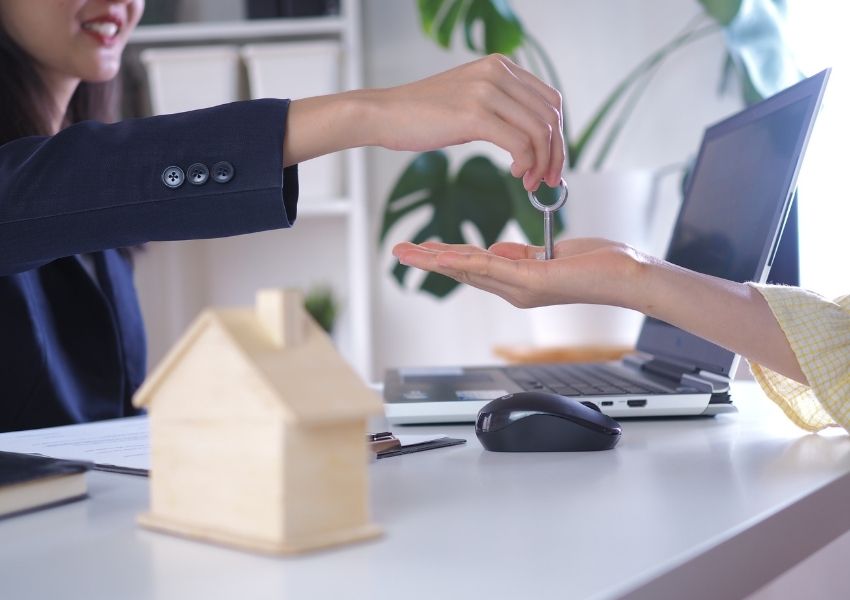 Housing Discrimination
The Fair Housing Act prohibits landlords from discriminating against their renters on the basis of certain classes. Protected classes in Georgia include race, color, religion, nationality, and familial status.
Bottom Line
Property managers at Liberty Real Estate Services not only understand all Georgia landlord-tenant laws but can also help you manage your property reliably and professionally in all aspects.
Contact us today for more information or to learn how our property management services can make you money!
Disclaimer: This blog isn't a substitute for professional legal advice from a qualified lawyer. For expert help, please consult a qualified attorney or an experienced property management company like Liberty Real Estate Services.